The dress I'll wear to my son's wedding fits well.  I know.  I tried it on several times at the store.  And since then, many more times at home.  I modeled the frock for Ken.  I paraded in front of the full length mirror test driving various necklaces.  Ditto for shoes bought online and subsequently returned.  In short, I'm lucky the garment doesn't need to be dry cleaned before the wedding arrives.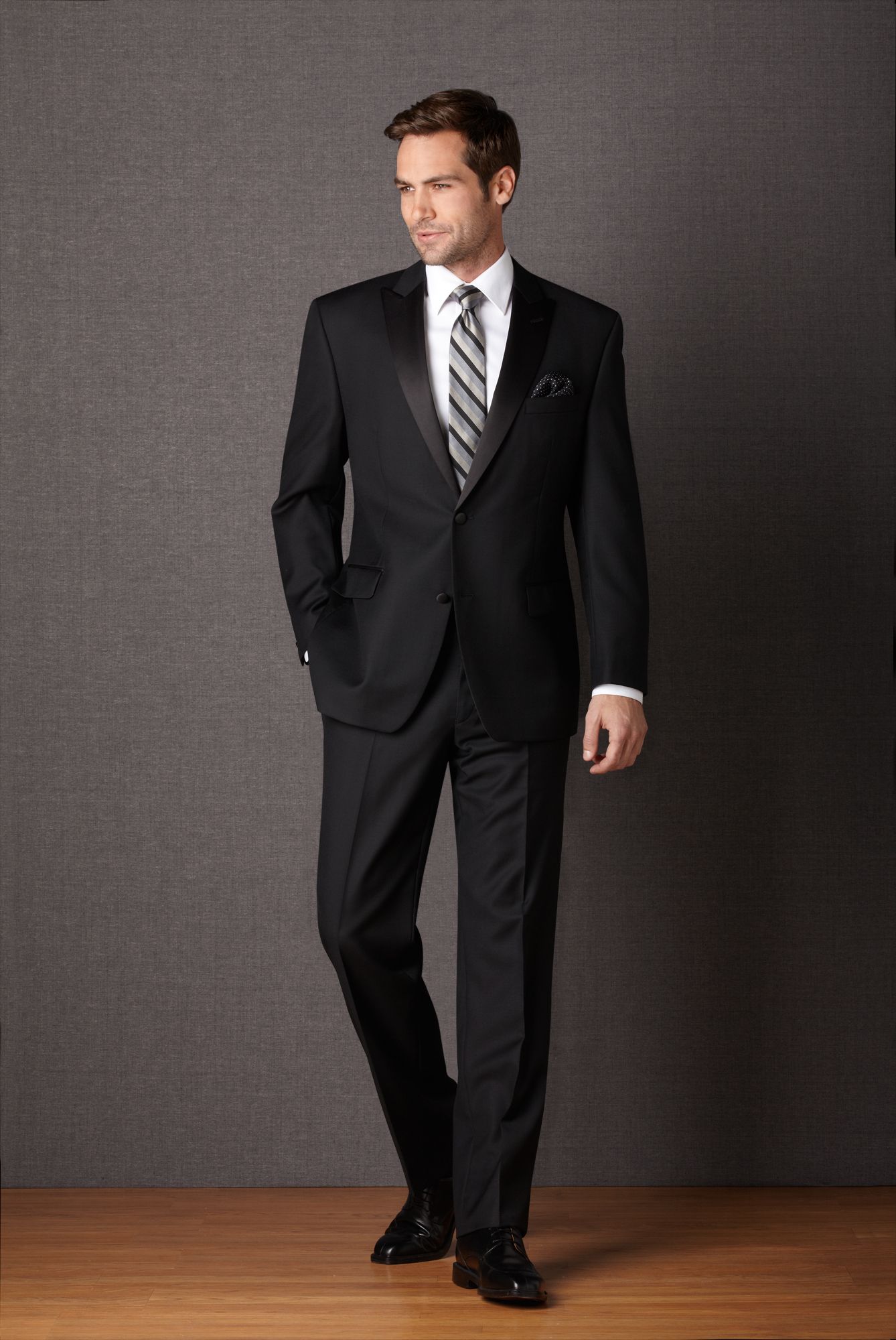 Ken stewed about his attire – should he wear his one suit or a tux?  The suit is similar to what the groom and his posse will wear, but different enough to look like an "Oops, I thought this would match" mistake.  He tried on the used rental tuxedo he bought back in the 90s.  It seems to have shrunken over the years and a local seamstress advised me against having someone let it out.  Apparently the jacket's center back seam would end up looking like a freeway map showing where three lanes divide into six.
We had some time to blow in early April and went to a Men's Wearhouse.  The young salesman schmoozed us, congratulating us on the upcoming nuptials as if we could somehow take credit for our son taking THE BIG STEP.  He helped Ken slip out of his fake suede Costco jacket, praising the quality.  Within minutes, Ken had tried on several tuxedo jackets.
"How much?" I asked.
"Seven fifty," the slick kid said.
"Hundred?"  I tried not to let my eyes look like Nancy Pelosi's.
He smiled and nodded.
We grabbed Ken's jacket and beat a hasty British retreat.
You must understand.  People in Nevada City feel dressed up when we wear our "good" jeans.  Shoes here don't need to be polished, they get tossed in the sink with dish liquid and a scrub brush.  Collared shirts, mostly of the knit persuasion, are reserved for Sundays.  The odds of Ken ever needing a tux again are about even with his chances of being struck by lightning.  On a clear day.
So, imagine my delight when I discovered the men's shop no more than a mile from our home rents formal wear.  A month ago Ken went – almost willingly – to get measured and make important decisions.  Bow tie or regular tie?  We paid the tariff, set the delivery date, and returned home no more than half an hour after leaving.
Today was the day.  Time to collect the monkey suit – Ken's choice of words, not mine.  I dusted his black leather dress shoes and grabbed a pair of light-weight black socks, believing my love would want to try on the entire ensemble to make sure hem length and other details were as they should be.  What was I thinking?
"Does the store have a dressing room?" he asked as we jay-walked to the store.
"It's a clothing store," I barked, too surprised by the question to temper my response.  "Of course there's a dressing room."
We were both right, in a way.  There were two dressing rooms in the back corner of the shop.  But even combined, they would have been smaller than our guest half-bathroom.  Without the commode.  No way I could fit into the cramped space with Ken, so he left the door open and did a balancing act as he kicked off his jeans.  Fortunately, the clerk was the only other person present.  She busied herself at a circumspect distance.
I should have taken my camera.  Instead, you'll just have to develop your own mental images:   Ken, in his white socks, tuxedo pants and brown plaid shirt; Ken in his underpants, bare chest and tuxedo jacket; Ken in his jeans and tuxedo shirt buttoned only at the neck….
"No one will be looking at Ken's tuxedo," I told myself.  "The wedding is not about us."
I carried the garment bag, the ignored dress shoes and the still-balled black socks to the car.  On the ride home I recalled the day I took our oldest son to buy the requisite black dress slacks for his high school graduation.  He was less than pleased to be wasting his precious time at J.C. Penney.
"Is he going to a funeral?" the female clerk inquired while the eighteen-year-old wrestled with his frustrations in the dressing room.
"Not exactly."
That same son will be one of his brother's groomsmen.  He'll be wearing a suit which I hope fits better than his father's tuxedo.  One exception to the traditional wedding dress code is sure to please the male half of the bridal party.  They get to wear flip-flops with their suits.   Not so for the father-of-the-groom.  I plan to check Ken's feet before we leave for the wedding.  His tan, nylon mesh, dog-walking shoes will not pass inspection.  Trust me.  Aversion to fashion may be in his genes, but on this one day I will exercise veto power.
Post script:  Ken looked oh-so-handsome in his tux.  I owe him an apology for ever doubting ….